In keeping with this design concept, it presents new tile solutions inspired by natural textures, available in a wide choice of innovative extra-large formats. As for colour, greys and neutral shades, like beige or cream, play a starring role in its new tile models.
ROMANCE – Settings steeped in romanticism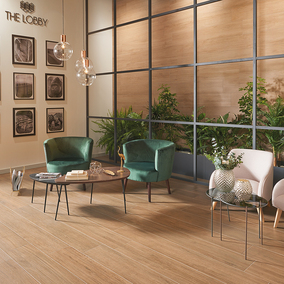 The new wood-effect 150x24.8cm porcelain tile collection, Romance, faithfully emulates the wood of wych elms, recreating the patterns, dynamism and colour of their trunks. The collection comes in two finishes: Natural and Antislip. Rounding it off is a geometrical mosaic for an additional unique modern touch, perfect for settings of all kinds. 
BOREAL – The power and attraction of volcanic stone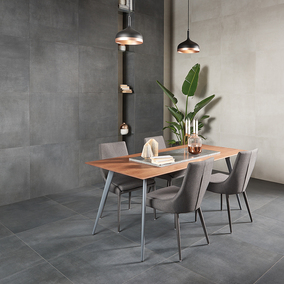 Boreal is a stone-effect collection that reflects the essence of hand-worked basalt stone, with a resulting eye-catching finish. It comes in a 75x75cm format, in keeping with the large formats currently in vogue in interior design. It is also available in the innovative new Antislip Shoeless PLUS finish, an improved version of non-slip porcelain tiles with a honed appearance and extra silky feel. The collection is perfect for minimalist settings or designer lofts.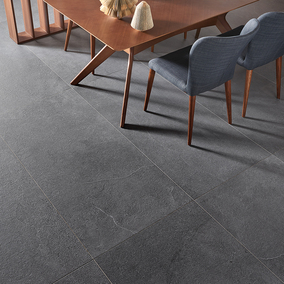 Mixit presents a new 150x37cm porcelain wall tile with a design inspired by hand-engraved stone, with a subtle relief pattern made up of irregular grooves. This lends each of the tiles a natural beauty conceived to help create one-of-a-kind settings.   A new 150x75cm floor tile format has also been introduced, equally suitable for living rooms and bedrooms or public spaces like restaurants or boutiques.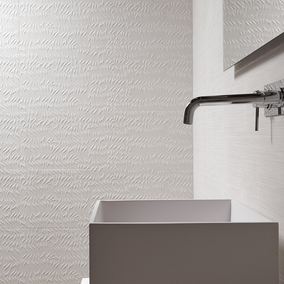 Chic is an exquisitely sophisticated modern collection, based on a combination of Victorian aesthetics and functional design. Inspired by Victorian wallpaper, its designs are based on the weave of fabrics and natural motifs through the motion of small delicate leaves. The collection comes in a 30x90cm format, with two décors – Art and Concept – and five colours: blanco, crema, gris, azul and visón.
This wide variety of textures and formats ensures broad aesthetic potential, both on walls and floors, taking advantage of natural materials' personality and innovative appeal.

---